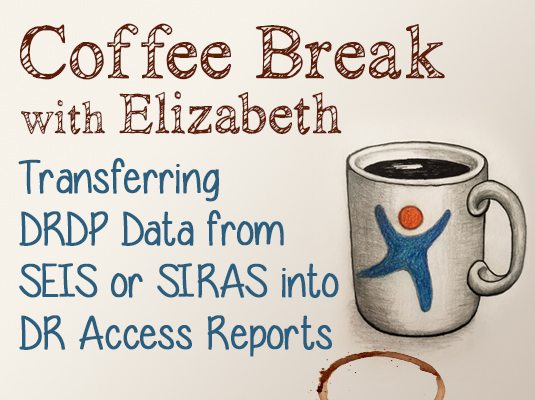 Come join us for the next 15-minute "coffee break" webinar. We'll review the step-by-step process for ensuring your DRDP data is automatically transferred from SEIS or SIRAS Systems into DRAccessReports.org so you can more easily produce individual child reports. We'll then take your questions. Click on a date below to register for that session.
Register here:
Thursday, April 15th, 2:30 - 2:45 PM
Tuesday, April 20th, 2:30 - 2:45 PM
If you have any questions, please contact us at the information below.