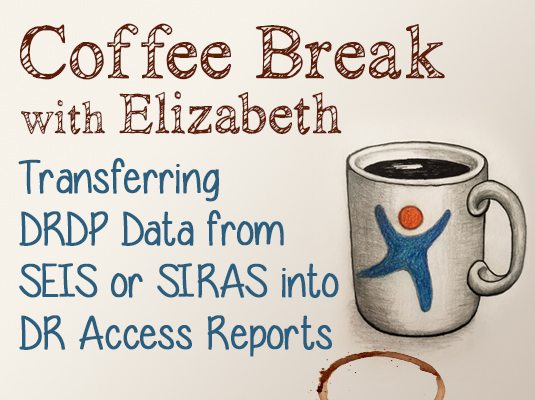 Join Elizabeth for a 15-minute webinar as she demonstrates how your DRDP records can transfer automatically every night from SEIS or SIRAS to the DR Access Reports system. There, you can produce reports of DRDP results any time.
We will then answer any questions related to the DRDP for special education.
To register, select the date you'd like to participate:
Questions? Contact us at info@draccess.org or 1-800-673-9220.